South West Balloon Flights
Balloon Rides Over Devon, Cornwall, Somerset, Bristol, Bath, South Wales, Dorset & Wiltshire
Balloon Flight Locations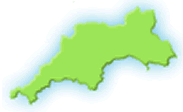 Balloon rides over some of the most scenic areas of the UK with ballooning sites in Cornwall, Devon, Dorset, Somerset and Wiltshire.
By clicking a link in the list above you can get a specific list, with postcodes and addresses, of the meeting locations in the relevant county. If you wanted just a brief overview, please click on the relevant county below instead. All flight vouchers, we sell, are valid to be used from any meeting locations within the main flying season which is April – October.
© 2022 South West Balloon Flights.
All rights reserved.